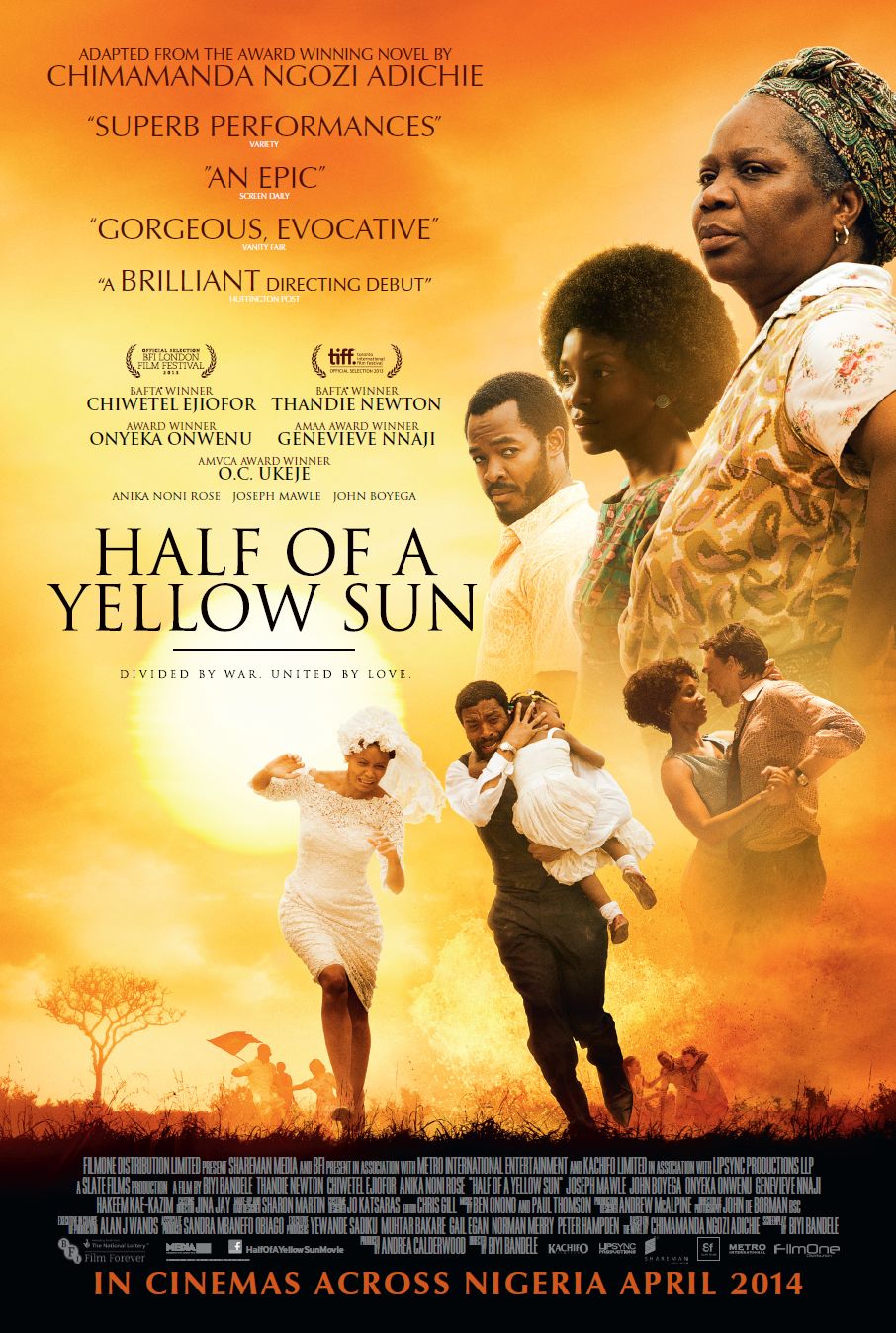 Finally, something good comes to Nigeria and they refuse to accept it. As you all know, Chimamanda
Adichie's orange prize winner 'Halfof a yellow sun' has been made into a movie. First off,
it priemered in a place very far from home. As if that wasn't enough it has been delayed by the film board of
censors. Despite the pornographic scenes in movies that the board ignores, they now decide to look at a little
I really wanted to see that bad boy premiere in our cinemas.
Channels TV says
For fans waiting eagerly to watch the much-heralded Nigerian movie, Half Of A Yellow Sun, they may just have to put their hopes on hold, for now.
The Nigerian Film and Video Censors board has delayed the release of the film about the Biafran war, due for today.
A spokesperson for the regulatory body is quoted as citing what he described as regulatory issues for the film's delay, even though it has not been officially banned
However, the movie's producer, Biyi Bandele, told the BBC that he was not sure why the censorship board had delayed certification.
He denied allegations that the film was biased and capable of inciting violence.
In a recent interview, one of the lead actors Nigerian-born Chiwetel Ejiofor told Channels Television that he was quite optimistic about the success of the movie in the country
UPDATE 07/07/2014
Alas Good News:
The
National Film and Video Censors Board
has approved the screening of
Half of a Yellow Sun
.
Click
here
to read the official release from the producers of the movie